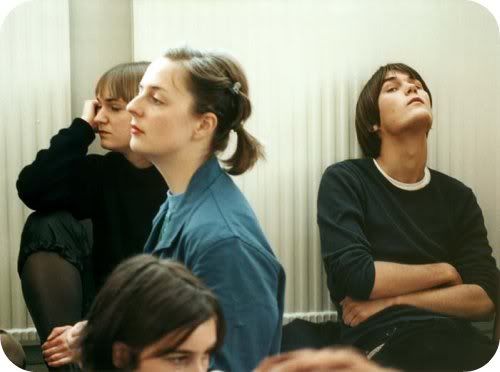 As a component of
Tiny Movements
by Swedish conceptual artist Johanna Billing, performance piece 'You Don't Love Me Yet' has been presented in over 20 countries since its conception in 2002.
Scheduled for August 16th, Billing has invited a diverse and exciting collection of Melbourne bands to reinterpret the ever-hopeful tearjerker 'You Don't Love Me Yet' originally recorded by Roky Erikson in 1984. Among those taking part in the event are Beaches, Henry Wagons, Super Wild Horses, Fabulous Diamonds, Tic Toc Tokyo, Francis Plagne, and Teeth and Tongue, each challenged with the task of making something familiar, unique. The event is being held in conjunction with the ongoing series 'You Don't Have To Call It Music' curated by Melbourne musician/artist Marco Fusinato.
Tiny Movements
is opening at the Australian Centre for Contemporary Art in Melbourne Friday, August 14 and is Billing's first solo show in Australia.
'You Don't Love Me Yet'
Sunday, August 16, $10
8 pm – 11 pm
The Toff at Curtin House Swanson Street Melbourne
Also, the reason I've not posted any music for the past week is because I've been watching this video non-stop.

I listened to Eminem today and honey, I am so on Mariah's side. The only issue I have with the video and single is Gucci Mane... he's like a little boy not quite sure what to do with himself in front of the monumental Mariah.
Take a back seat boy; just put your bejeweled sunglasses back on and enjoy the show.

I've given myself until first thing tomorrow morning to watch it as much as possible, then am making myself give it up. So normal posts resume tomorrow.