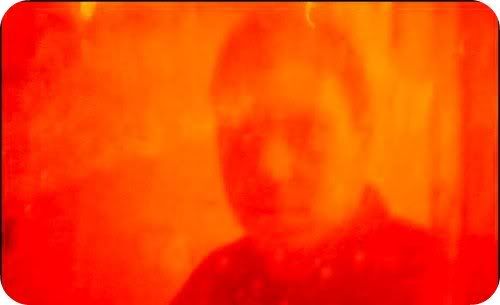 "You're such a mother fucking tough guy
" sings
Jean Wilder
. Over and over.
In the 'sounds like' section of his Myspace profile he (Andrew Caddick) describes Jean Wilder as
"he really needs a hug"
. So spot on. This is gentle fuzz surfpop for the downtrodden deadbeat in all of us - lazy and troubled but still looking ahead to a brighter day.
Back in March Fader's
Freak Scene
mentioned his cassette and I looked him at the time and was into it, but then he slipped through the cracks.
No Pain In Pop
are big fans though and reminded me of him recently.
I downloaded 'Tough Guys' via a NPIP post and have been listening to it a lot. I had a shitty morning today and when this song started playing on a mix CD I made for myself a while ago, it really chilled me out. Vibing, I just cruised.
Make sure you check Freak Scene and No Pain In Pop via those links above. Bookmark and love like I do.
Also keep your eyes peeled for a track of his on a new compilation by awesome Melbourne collective
Albert's Basement
One of their upcoming releases 'Colourful Mountains' will have a Jeans Wilder track as well as stuff by
B

arrage
,
Nite Jewel
,
Pink Priest
and others.