Something for the diary this week: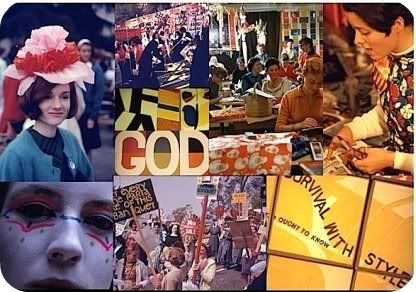 Next Monday night in LA,
Family
and Alleged founder/ANP Quarterly editor Aaron Rose present three films about the legendary pop artist and activist Sister Corita.
The first is a new film titled
Become A Microscope
(2009) which documents the world of the Immaculate Heart school, and the other two are archival films
Mary's Day
(1964) and
Survival With Style
(1966) to be screened on 16mm prints and accompanied by a live score.
I have a Sister Corita print in my bedroom which I wake up opposite every morning and it always reminds me to take each day as it comes, and to value those things and people I am lucky enough to be surrounded by. Aaron Rose curated a showing of her work at the Monster Children gallery in Sydney last year which was just spectatular.
Buy tickets