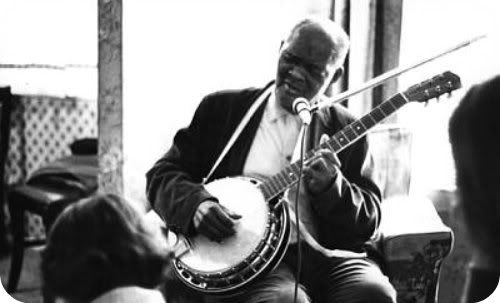 My friend Mikey is a very talented man. He is a graphic designer, and a DJ, and hosts a super fun party called Jingle Jangle. Plus, he has excellent taste in tunes.
He was saying that for a while he has been flirting with the idea of hosting a weekly radio show in an attempt to broaden his knowledge of past sounds and to introduce his favourite things to interested music fans. Instead, he has decided to launch a blog where he will host fortnightly themed mix tapes. The first is now online at his new site
Casual Radio
Centered around the Blues music of Piedmont on the US East Coast, the mix is a wonderful collection of plucked, melodic, and more obscure blues including three tracks by Blind Boy Fuller (pictured above).